FREE CDL TRAINING
No Contract, No deduction for school. We believe in growing our company by investing in honest, dependable, hard-working people.
PAID CDL TRAINING
$2,500 Completion Bonus*
*Limited Time Only
Free Truck Driving School!
Paid Classroom Time
4 Week Paid CDL Training
Classes Start Every Week!
INCOME
1st year drivers make $70,000! That's over $1300 each week! We pride ourselves in having the industries most comprehensive pay package.
WORK LIFE BALANCE
Working with our Drivers to find a schedule that best suits their needs. Our priority is to adapt to our Driver's needs and better serve them.
Better Miles, Better Money, and Better Home Time.
Changing Lives One Mile at a Time
Raider Express Drivers are cultivating change in the industry and local communities.
We're working hard each and every day to invest in our Driver's and their family's future. We educate our Drivers through our FREE CDL SCHOOL and Training. We then equip our Drivers with the tools they need to succeed out over the road. We also empower our Drivers to make a difference in not just their own lives, but the lives of others around them. Be a part of something bigger.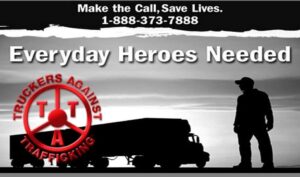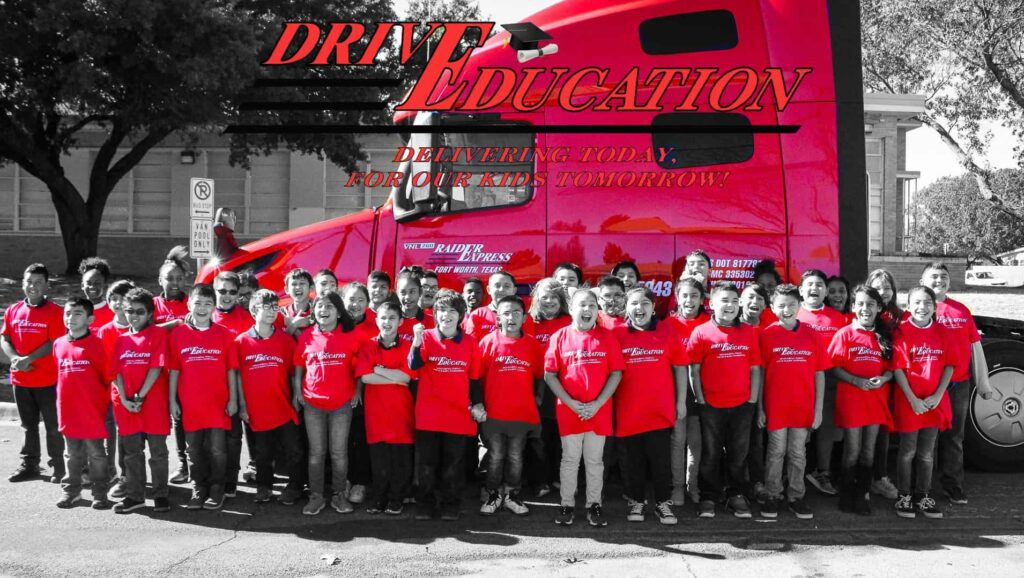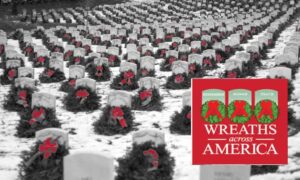 More Than Just Free CDL Training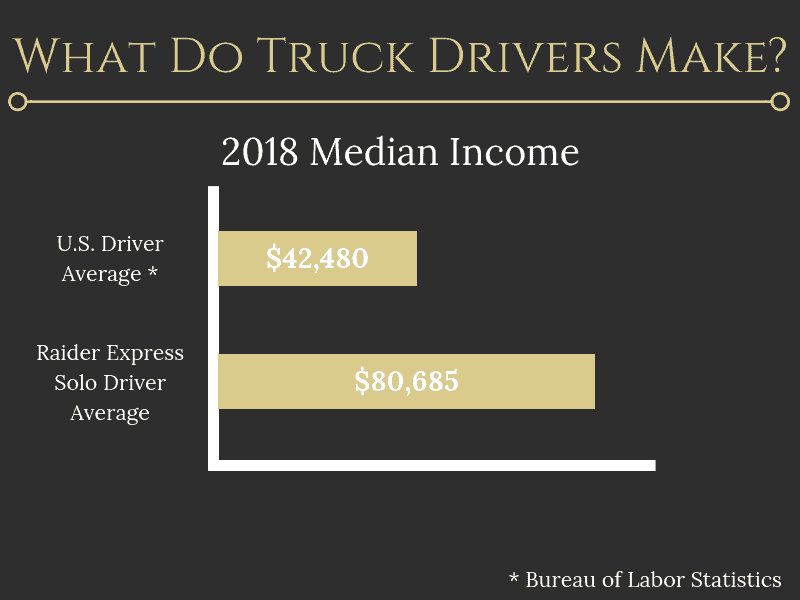 Making the Job Better
We understand what a truck driver should make. We expect a lot from our driver's. In return we believe they should be well compensated for the hard work that they do. A 1st year driver at Raider Express makes more than 90% of experienced drivers across the industry in 2019.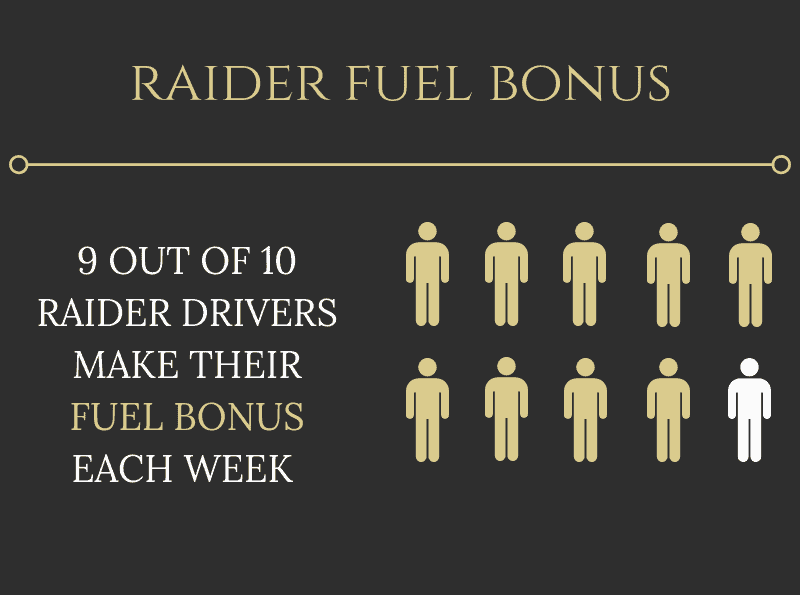 Attainable Incentives
Raider Express believes in rewarding, recognizing, and compensating drivers for a job well done. Honest, Dependable, these are values that we expect and appreciate in our office staff and drivers. The industries most comprehensive pay package is here. Over $3 Million paid in Bonuses and Incentinves in 2019.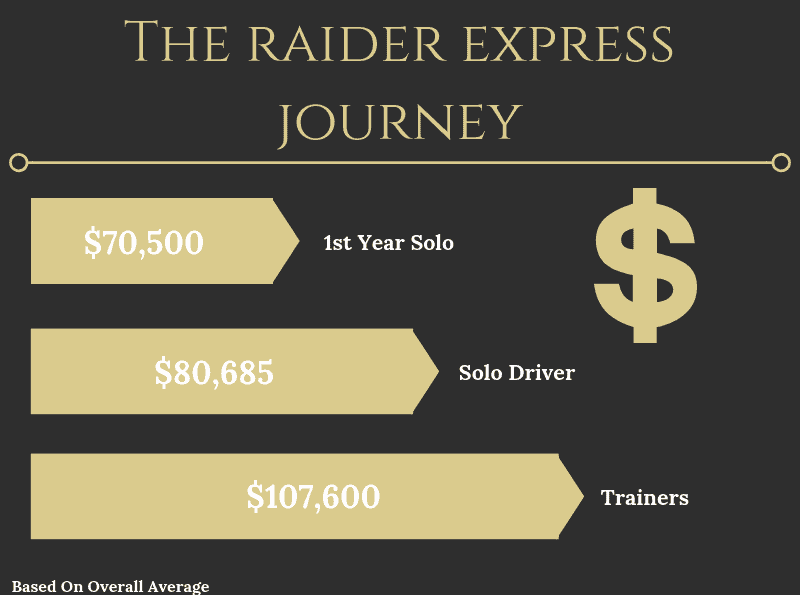 Choose Your Journey
Six Figure Income! Better Home Time – More Miles Proper Work Life Balance You want more home time, no problem. You want more money, no problem. You want to take the steps to making a $100,000+ in your second year of driving, no problem. The Choice Is Yours.
Join us! It will only take a minute
Start Your Journey to Success Today. Apply Now! Fill out our online application and be on your way to a rewarding career with Raider Express. CDL Classes Start Every Monday!
The Secret of Our Success
Raider Express and Raider Express are built on a Foundation of Quality People. We believe in surrounding ourselves with Honest, Dependable, Hard Working, People. People with a common set of beliefs and morals. Starting with this foundation gives us the platform to succeed as one.
HONEST
Complete transparency from the first moment. No Gimmicks, just a genuine one of a kind opportunity.
DEPENDABLE
People put faith and trust in those they can depend on. From ownership down to every other employee we must be able to depend on each other.
HARD WORKING
Your expectations should never be higher than your work ethic. We provide the opportunity and tools for success, each person will get out of it what they put into it.
PEOPLE
Surrounding ourselves with people with the same beliefs and morals, creates a culture where everyone is driven by the same purpose to succeed.
Requirements
We surround ourselves with quality people and bring in the best of the best to join our team. Please read over our requirements carefully before submitting your application.
Background Check
NO DUI/DWI, NO Drug Charges, NO Violent Offenses
Minimum Age
The Department of Transportation requires all professional drivers be at least 21 yrs old.
Pass Hair Follicle Drug Test, Alcohol Test, & DOT Physical
Prospective drivers must be able to pass a drug, alcohol test, and undergo a physical by an approved Doctor.
Stable Work History
Must have 3 years of verifiable stable work history.
Motor Vehicle Record
We review all motor vehicle records as a whole to ensure there aren't too many violations.
Driver Testimonials
Don't take our word for it. Here's what our drivers say!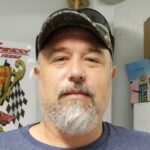 Clinton Rapp
Raider driver since '20
I personally had a great experience at this school. I thought the instructors at the school were very informative and helpful. I would refer anyone I know to this school.
Joshua Madore
Raider driver since '19
The instructors are tough but fair. You won't find a better deal. Other schools charge you in the thousands and there is no guarantee you're going to make the miles to pay back that loan. As of 11/20 I'm still with Raider Express and loving it.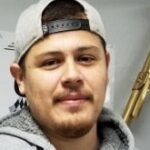 Alexander Escobar
Raider driver since '18
Over all this was the best and fastest way to get your CDL and start a new career, I have no regret on quit my job and going full time to the school because in the end it will get my started on a better career and I'll be able to give my family a better life!
Latest Posts from Our Blog